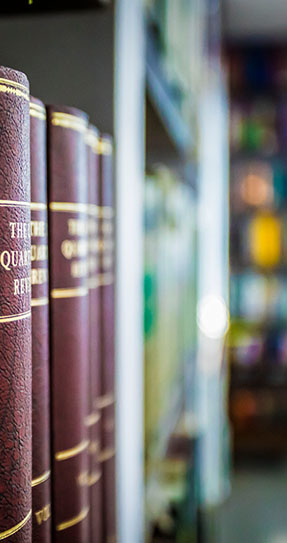 Insolvency Law and Banking Insolvency Law
Our firm works with a range of high profile clients, including regulatory authorities and/or public bodies such as the Central Bank of Cyprus, the Credit Institutions Resolution Authority, the Deposit Guarantee Resolution of Credit and Other Institutions Scheme ("DPS"), and other foreign or local entities and individuals. Our firm has also been involved in some of Cyprus' most prominent cases, for example we have been appointed by the Central Bank of Cyprus to act as the special legal counsel to the appointed Special Administrator of FBME Bank Ltd (Cyprus Branch) and the Cyprus Depositors Protection Scheme.
As a result, our firm has been involved variety of litigation issues emanating from the principles behind the resolution legislation - and the powers and role of a Special Administrator in general - have led to the identification of various legal issues and the formulation of the relevant legal principles. It also advises and represents in Court the Cyprus Depositors Protection Scheme in cross border banking insolvency proceedings opposing, inter alia, an application of the "Tanzanian Liquidator" for recognition of their status under Cyprus law.
Our firm is generating considerable volume - we are handling 25+ cases before the 1st instance Courts and the Supreme Court of Cyprus relating to the implementation of the Bank Recovery and Resolution Directive (Directive 2014/59/EU) ("BRRD"), depositors' rights and cross-border insolvency recognition issues. The firm also represents 100+ cases on behalf the Special Administrator of Popular Bank (Laiki Bank), which has been put into resolution since the 2013 Eurogroup decisions on the Cyprus "bail in."
Our banking and insolvency litigation work is broadly recognised. We are well established as one of the foremost firms for banking insolvency law and credit institutions resolution framework. Our expertise is such that we are providing legal consultation to the central regulatory authority on issues pertaining to the legislation in force and proposed amendment legislative pieces.
We have handled successfully one - out of only two - Norwich Pharmacal cases that went to the Supreme Court and constitute a precedent constantly referred to in all similar cases, as well as winding up proceedings on behalf of a major creditor against one of the largest supermarket chains (Orfanides Plc). The judgment delivered in the latter case was a landmark precedent in Cyprus insolvency law.