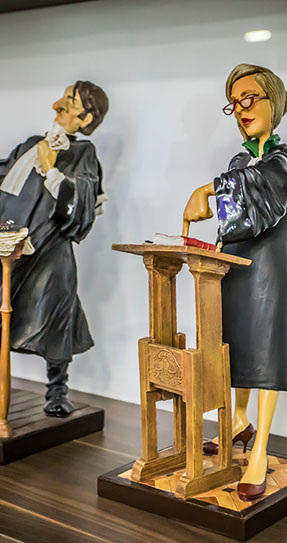 Constitutional Law & Administrative Law
Cyprus was a British colony until 1960, when the island became an independent republic. Until independence the legal system was based on the English legal system. The laws enacted for the colony, the principles of common law and equity applied to Cyprus. Many of those laws are still in force today.
After independence in 1960 the English legal system was largely preserved. The laws applicable are the following:
The Constitution of the Republic of Cyprus
The laws retained in force by virtue of Article 188 of the Constitution
The principles of Common Law and Equity
The Laws enacted by the House of Representatives.
Following the accession of the Republic of Cyprus to the European Union in 2004, the Constitution was amended so that European law has supremacy over the Constitution and national legislation. As with all other member states, the provisions of European Law have either direct applicability to the Republic or are incorporated in the national law following the enactment of legislation. As the supreme law in Cyprus was always the Constitution, the issue arose as to whether in the case of a conflict or incompatibility between a binding provision of European Law and a provision in the Constitution, the latter prevailed. In order to discard any doubts as to the supremacy of the European Law over the national law and the Constitution following Cyprus/ accession to the European Union in 2004, a law was enacted amending the Constitution, vis the Law relating to the Fifth Amendment of the Constitution, no. 127(I) of 2006.
By virtue of this law, a new Article 1(A) was added to the Cyprus Constitution which provides that no provision in the Constitution can be deemed as overriding any legislation, acts or measures enacted or taken by the Republic which are obligatory as a member state of the European Union, nor does it hinder Regulations, Directives or other binding provisions or measures of a legislative nature enacted by the European Union from having legal force in the Republic.
The Supreme Court of Cyprus has exclusive jurisdiction to hear any recourse filed against a decision, act or omission of any person, organ or authority exercising executive or administrative authority. A decision, act or omission may be annulled on the ground that it is in excess or abuse of any power vested in the administrative organ, or contrary to the provisions of the Constitution.
Our lawyers have a wide range of experience in challenging decisions of public bodies and authorities representing clients in administrative recourses before the Supreme Court of the Republic of Cyprus, under Article 146 of the Constitution. We advise on international human rights laws, civil actions and administrative recourses involving governmental bodies and institutions, public inquiries and judicial review cases.