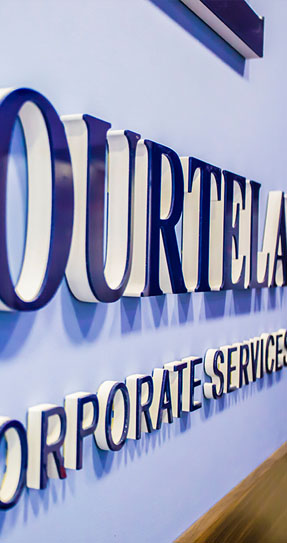 Corporate Fiduciary Service
P. N. Kourtellos & Associates LLC through its corporate services arm, KOURTELAW LTD provides clients with a broad spectrum of corporate services. KOURTELAW LTD is a licensed provider of corporate services for organizations and entrepreneurs wishing to establish their business in a low tax and confidential environment.
We have been providing a full range of tax effective structures and comprehensive solution for business assisting clients to minimize their tax liabilities by the proper and effective use of international corporate structures.
Our general corporate practice includes advising businesses in all phases of development, from startups to well-established companies. The firm provides advice to new enterprises regarding the advantages and disadvantages of different business forms on all legal aspects of their operation, including:
Company formation
Corporate management, with full domiciliation services
Provision of nominee corporate or individual directors and shareholders;
Provision of shelf-companies
Provision of registered office address
Company secretarial services
Book-keeping, VAT registration and administration
Company management and administration services through appointed directors and company administrators
Opening and administration of bank accounts
Trust and custodial services
Receiving, handling and forwarding of correspondence and representation services
Corporate reorganization, reconstruction, and optimization of business structure
Shareholder agreements and corporate governance
Legal due diligence
Management buy-outs and earn-outs
Corporate finance, with a particular focus on takeovers, mergers and acquisitions
Inter-company agreements
Investment and shareholder issues
Joint ventures
Executive compensation
Employment agreements
General business contracts
Financial Services Advisory and Counseling
Since Cyprus became a member of the European Union in 2004, CySEC has become part of European MiFID regulation, giving firms registered in Cyprus access to all European markets.
This has led to a number of overseas firms registering in Cyprus to take advantage of this regulatory regime. Our firm advises clients in the licensing and authorisation of banking Units, Investment Firms, Collective Investment Schemes and Mutual Funds and Captive Insurance Companies.
We offer the full range of legal support including:
Set up of the appropriate legal entity
Preparation, filing and monitoring of the respective application
Design and implementation of an appropriate corporate and organisational structure
Preparation of the internal operations manuals
Ongoing support with fiscal and statutory requirements