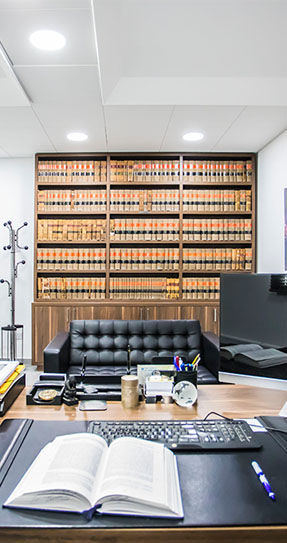 "We are specialists in complex corporate litigation and have achieved precedent-setting victories with respect to disclosure of information and confidentiality, the tracing of assets and insolvency law."
We are working with a range of high profile clients, including regulatory authorities and/or public bodies such as the Central Bank of Cyprus, the Credit Institutions Resolution Authority, the Deposit Guarantee Resolution of Credit and Other Institutions Scheme ("DPS"), and other foreign or local entities and individuals.
We have also been involved in some of Cyprus' most prominent cases, for example acting as special legal counsel to the appointed Special Administrator of FBME Bank Ltd (Cyprus Branch) and the DPS.
Our firm offers clients the benefit of a broad spectrum of practice experience, from corporate litigation to bankruptcy law and to real estate. Where disputes are concerned this delivers full coverage across a wide range of issues. This breadth is combined with deep expertise in dispute resolution, driven by partners such as Dr. Pavlos Neofytou Kourtellos who bring focused commercial and corporate litigation skills.
From the most basic litigation matter to the most complex, our law firm provides effective representation in the following practice areas: Shareholders' Disputes, Corporate Governance Disputes, Complex Corporate & Partnership Disputes, Directors' and Officers' Liability Claims, Minority Shareholders' protection, Fraud & Conspiracy claims, Pre-Emption Remedies, Breach of fiduciary duties.
We regularly participate and offer assistance, representation and advice, in domestic and international arbitration and mediation for individual and corporate clients at all stages of the arbitration process, negotiations, the conduct of arbitral proceedings, advocacy at trial, and the challenge and enforcement of arbitral awards.
Agile and forward thinking – this versatile practice has developed an infrastructure that adds value for clients by combining exceptional advice with a service that is leanly delivered via low overheads and minimised administration. Credibility and coherence are key to the team's approach – its motto is Facta non Verba ("we speak through actions").
P. N. Kourtellos & Associates is one of the new breed of Cyprus (and global) law firms challenging the dominance of the large firms by delivering a more responsive and personalised service designed to adapt to client needs. The firm is a go to for legal knowhow in Cyprus and holds a prominent position in the local sector.